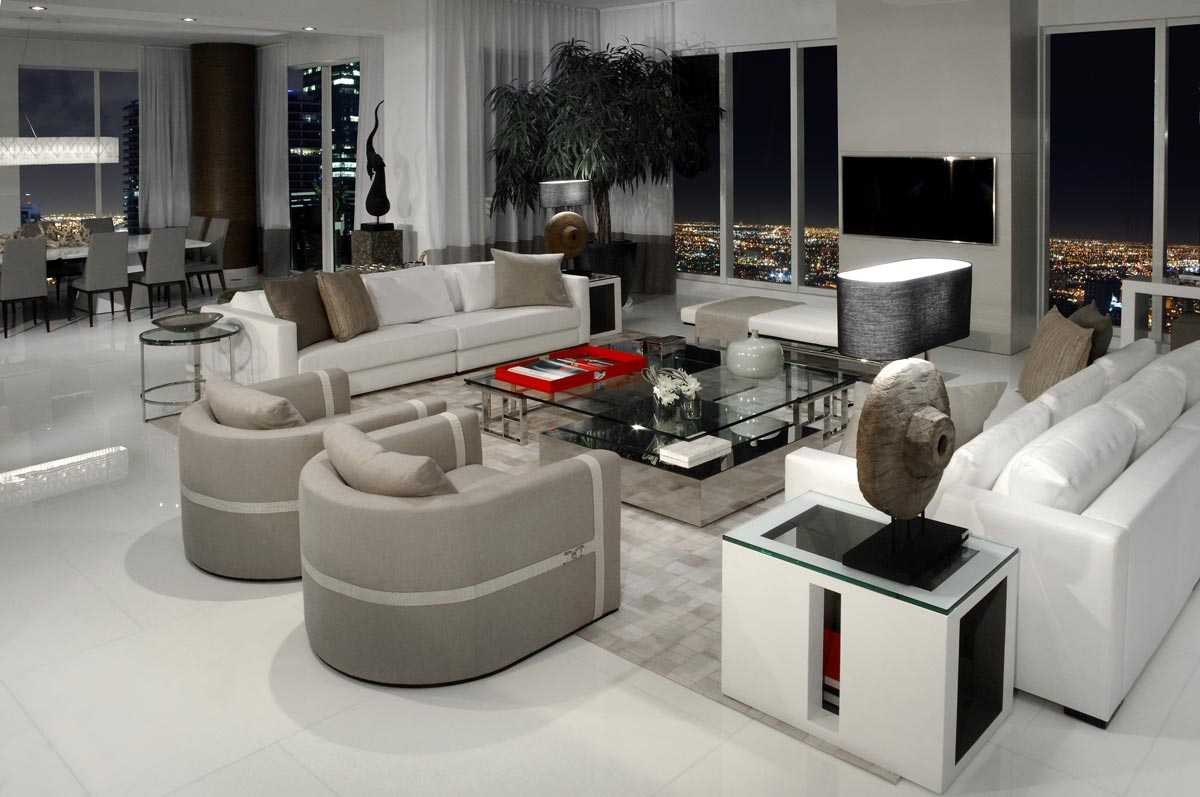 The power of social media...
I was recently introduced to an amazing designer via twitter from blogger Kiran Corneille of Genuine Elegance by K. She convinced me to head over to Ray Norris Designs' Instagram page, and to my surprise I was so intrigued I sat and looked through her entire catalog of images. Well, it convinced me enough to reach out to her on twitter and ask her if she would like to do a Life Branded® feature. She agreed, and now I can share the story behind this tremendously talented designer.
First and foremost the inspirational designer behind Ray Norris Designs is Rae P. Revelle, named for her father's sake, Ray Norris Designs offers modern residential design that truly, "Speaks Volumes."
We started the conversation with me commending her for being so social media savvy. For most who find it to be a challenge to keep up with all the social media channels, we can take advice from her. She gives a visually stimulating experience from the things she loves, others she find, and now some are passed along to her through connections she's made. I was really impressed with her ability to do it all. She explained, "I post images that inspire me." If you head over you'll see she has a keen eye for design!
What I learned from Rae of Ray Norris Design , how we start is definitely not how we have to finish. When you follow your dreams and passion you truly find your true "Life Brand".
Interior Design, has not always been Rae's path. She initially started out as an Accounting major in college, and like most of us, who choose a major at such a young age, we later find out that may not be the path we want to take. She later landed a job within the Subcontract Management Arena, and worked there until she felt she had reached the glass ceiling. At this point she knew it was time for a change. Remembering the days she would ride along with her Father looking at homes, and admiring the architecture, Rae decided to take a chance and follow her true passion. Soon after she made her decision, she enrolled in design school, and began a new chapter in her life. As she began to study design, she was encouraged by a friend to start her own design business. ( What a great friend, they truly recognized her gift. It's beautiful when others can see what's innately a part of your DNA.) From there Rae, has since been commissioned to design in New York, Miami, and internationally. Way to go Rae!
Rae, let us in on how she connects to her "Life Brand" and the "Lifeships" that helped her achieve her goals. She gives us some insight on her journey to becoming the fabulous designer she's today. So as usual, let's sit back, grab some tea, coffee, or possibly even a cocktail, settle in our favorite comfy seat and learn, share, take notes, and chat.
Here we go... We always start off with a few fun-filled questions to get started and break the ice! Here are some quick fun get to know you questions...
I wish I was…..able to get in a time machine and visit different periods of time. A book can only take you so far, but I think an experience can open up a hold new way of thinking.
I'm honestly afraid of….failing.
My favorite place is….my home. Being a person that travels a lot, I find that home relaxes me and helps clear my head. It's also at times, like a mini vacation from the noise of the day.
My biggest regrets…..I don't have any regrets, just lessons learned which have made me into the person I am today.
Someday I hope to….live abroad. I see myself living in different parts of the world for a certain period of time.
What I love to do more than anything is…channel my inner foodie, I like checking out restaurants. I love restaurants that cook with love. It's makes the food taste so much better.
My biggest pet peeve is….rudeness. It takes no time to say "excuse me" and "thank you". A polite person goes a long way.
The best advice I've ever been given….one would be to "Never Give Up!" and the other would be "You are like the 5 people you spend the most time with, so choose wisely".
What is next for you…..for 2014 I will be starting a blog, which will be a daily blog about things that provides happiness to the day. It will cover everything from design, art, fashion, products to inspirational quotes/sayings, recipes, decorating tips, etc. I also am looking forward to doing the official kick-off of my foundation, which has been in the works since 2012 that will be geared toward students that want to enter the world of design (product, interior, architecture, fashion, graphics, etc.). Mainly a place where they can obtain information from sources to make their school and careers a fulfilling one. We will offer scholarships, competitions, travel abroad, advise from design experts that are in their field of choice, and internships.
What is your guilty pleasure….books. I can stay in a bookstore for hours. It's like a big brain of knowledge and inspiration to me. I might go in for one book and come out with more.
If I could have dinner with anyone it would be/and why…..it would be Tom Ford. I have been following him since 2005 and have always found him as a big inspiration. Having the opportunity to sit down and get inside his thought process would be completely euphoria to me. Plus, I find his style to be sexy, simple, and timeless sophistication. I try to design my rooms in the same fashion.
Life Branded allows insight to those who have embraced their Life Brand and living life through their passion and purpose.
Tell us....
As a child, what was your initial vision for your life? (At Life Branded, we love to explore life's innocent side)
To be doing something in the form of an architect or designer. I have always enjoyed being creative, by doing crafts, transforming a box, decorating a table, making clothes for my dolls, etc.
What portion of your purpose are you currently fulfilling? (We all have a purpose in life, and many times we fulfill our purpose in seasons. Seasons may last a day, month, week, or even years, however cumulatively they indulge the reason we're here.)
Fulfilling and living out my passion in the design world, taking it on, and being my own boss!
What dream would you like to fulfill? What have you placed on hold? (We often allow life to delay our dreams. Accomplishing those dreams is a portion of your Life Brand.)
As a lover of classic automobiles (1936 Bugatti Atlantic) and the need for speed, I would love to be a automobile designer, be it the exterior or interior. This is currently on my Limitless Life listing.
What was your personal journey to your current position? (There is always someone behind us, we could help. When individuals see us, they see the overall accomplishment, the end result, never understanding the road we traveled to get there. It's about helping others with our personal journey.)
I would say after working in the government subcontract management arena for years, I found I wasn't really happy and in my last job I had reached a glass ceiling. So, I decided to pursue my dream and go to school for Interior Architecture and Design. I will say it wasn't easy, because I had some noise in the background (friends, family, etc.) telling me to stay in my current career path and why do you want to do that. But as a person that never let people tell me how to live my life, I decided to stick with it. Then in 2012, after a talk with a friend, I decided to start Ray Norris Design and haven't looked back. I believe everyone has a gift and it will reveal itself when the time is right and feels you are ready to receive it. Plus, naming the company after my dad helps me to stay focus, because I don't only represent myself but his name as well. So failure and excuses are not an option.
What portion of your DNA is represented in home, work, and style? (Your DNA, is who you are genetically that sets you apart from all other individuals.)
The creative side of my DNA is represented in my home, work, and style. As a designer it's the one thing that separates me from everyone else, as no two people create/design in the same exact way. I'm not into the keeping up with the Jones or looking like everyone else and that is very much represented in my home, work, and style. The items I bring in are things I love, enjoy and release good energy.
What is your life's philosophy? (If you didn't stand for anything....you would never sway from....)
My philosophy of life is to be kind, generous, helpful, and design the life you want to live. I believe people have the innate abilities to succeed if they can remove the obstacles to their growth. Sometimes you just need a kick to get you going. Life is also about growing, changing, and continually trying to find out who you are in life. Finding what one loves in life in terms of work and a committed partner are important elements of living the good life. The spiritual element is crucial to your life's mission. My sense of spirituality is the notion of evolution of self and always moving toward some greater fulfillment of purpose. I believe that we meet our destiny half way in the way we pursue our existence.
What would you like your legacy to be? (Your interior brand accentuate your exterior landmark.)
I would like for my legacy to be leaving behind a distinguished design firm that produced interior architecture/design that leaves my mark on the world that will stand the test of time, a recognized humanitarian, a foundation that helps kids accomplish their goals of being an amazing designer and being an outstanding friend.
How would you describe your style? (Your exterior projection.)
My style is simple, organized, modern, and sophisticated.
How is your style represented in your home and work?(We carry a distinct style with us through life.)
My home is… Simple/Modern - colors black/white/gray/silver accents (neutral), timeless items, and a mix of patterns that do not overwhelm you but make a statement. Organized - everything has it place. Comfy - always lighting candles and have a blanket ready to go for reading or watching TV.
What do you feel is most important to pass on to the next generation? (We all operate off wisdom gained over time.)
"Follow your heart" and "Always be open to learn and grow" I would also say be an advent reader, because you will need something more to talk about then a reality show or celebrity.
What advice would you give to others who are trying to balance it all (Life and Career)? (Many women find this to be a challenge....having it all.)
Give yourself 1 or 2 days OFF a week. I declare Sundays as my day off and mark it in my planner as "Fun Day! (no work)". By just taking that one day, I find myself to be much more productive and focus during the week. Also, scheduling out your week is important, because it lets you plan out your day by scheduling time to work and time to play. I find it to be one of the smartest thinks you can do for yourself. I schedule everything from social media post, to writing times, consultations, follow-ups and even checking eMails. Making everything flow more effectively. I use a planner (hardcopy and electronically) and eliminate things that detract you from completing a task. For big projects/task give yourself a timeframe to complete the items and reward yourself for completing it. It's the little rewards that make it all worth it. Remember: If it's important you will make time for it.
What place on earth would you want to share with others? (Earth has so many beautiful surprises. Travel and other cultures are important, we all see and experience something different.)
It would be Peru and Dubai. Those are 2 of my favorite places in the world, as of to date. The culture of Peru is so colorful and Machu Picchu is a must see. I loved going into the market and shopping. As a lover of architecture, Dubai is truly a modern city. You will be amazed at the diversity of architecture and cultures, ranging from traditional Arab houses to magnificent modern towers of steel and glass. Plus the people know how to enjoy life and are very welcoming.
What moment(s) do you find priceless with your family? (Family times and memories can never be replaced)
I would say cooking and Game Night. It's the one time everybody gets together and just has fun. Plus, the competition is full of humor when it comes to some of the games and seeing how everyone interprets the rules to meet their needs.
What is the most beautiful thing about partnerships (Friendships/marriage)? (Your partner usually becomes your best friend. We share good days and bad.)
The most beautiful thing about partnerships (friendships) is a collaboration of thoughts and ideas. The opportunity to share your deepest feelings with, as well as being your biggest supporter or biggest critic at times.
What does friendship mean to you? (Many times in life we find ourselves in a box. There are so many people that could offer value to our life. It's important to be open to see others values.)
Friendship means having someone that can provide you with inspiration, encouragement, truth, love and endless laughs. Someone you can share your hopes and dreams without judgement.
How do you incorporate others (outside your family and intimate circle) in your life? How do you give back? (Our Life Brand holds value, which needs to be shared. It's ours, however the world should benefit from what we all uniquely own, to capture and live in a better world.)
I incorporate others into my life by staying connected with them, be it a simple text/email, plan trip/visit, or by including them in upcoming events with shared interested. I currently give back through a Women's Home in New Orleans that a small group of friends adopted. Last year we were able to surprise them, with the help of the community and local businesses, with a new and bigger home. The outpour of tradesmen willing to help and donate their time free of charge was astonishing. We usually try to visit at least 5-6 times a year and host game night, as well as cook them a full sit down dinner. Most rewarding thing in the world to see smiles, share stories and tons of laughs.
Is there a new season approaching in your life? (Life has many seasons. Seasons change with family, friends, work, and more. Sometimes we see the change coming and sometimes we don't.)
As of right now, I don't have any new season approaching my life that I'm aware of. I just do what I love and am thankful for each day, be it good or bad.
Where do you find peace? (Time for meditation is important.)
For me I find peace in multi ways, be it by taking a ride around the city listening to music, relaxing at home with a nice cup of tea and a good book. I also meditate in the mornings to start with a clear head and find that it helps me take on the day.
How do you define happiness? (There is always something that's able to bring a twinkle to our eye.)
My definition of happiness is having a passion for life and doing things that put a smile not only on my face, but that of others. People sometimes don't realize it's the small things that make you happy.
Describe one major Lifeship, that has helped develop were you are today. (Relationships That Are Experienced Through Ones Life's Journey -- Which Creates The Foundation Of Values That Are Nurtured Over An Evolution Of A Life Time, A Life Span, Or Some Portion Of One's Life. Connections That Create And Build The Roadmap To A Life's Journey.)
After Hurricane Katrina, I had a chance to travel to New Orleans to assist in rebuilding a school in the ward district. I happen to speak with 3rd grader, and asked him, "What are you most thankful for?" The little boy responded, "I thankful to breath everyday, making a difference, no matter how big or small you should never give up, don't worry just keep on going." That was a Lifeship moment for me. His answer was really profound. These kids, lost parents, love ones, their homes, and schools, however throughout it all he was able to stay positive. This moment will always stay with me.
Some valuable advice I took from speaking to Rae, she explained- When starting a business make sure you do your research. It's always exciting starting a new adventure in your life, but ensure that you know the laws indigenous to your area. Get to know the practices. Connect with professional organizations in your area and never give up, and follow your passion. She was an inspiration to me, continue on your path, enjoy life, and persevere.
The Next Best You
Live Life in Color
xoxo